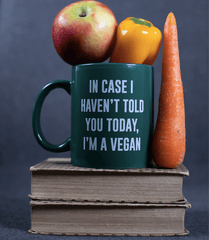 Our favourite month of the year is here (well apart from May-July though but that doesn't count as they are sunny).  We've loved January ever since we started our journey with Root Kitchen and that is because it's all about Veganuary!
Veganuary is a movement that encourages people to try a vegan lifestyle for the month of January. It was started in 2014 as a way to promote the benefits of veganism and make it easier for people to try a vegan diet. The movement has grown significantly since its inception and now has supporters and participants in over 180 countries around the world. Many people who participate in Veganuary do so as a way to improve their health, reduce their environmental impact, and show compassion for animals. The Veganuary website offers resources and support for people who are interested in trying a vegan diet, including meal plans, recipes, and tips for making the transition.
With over 600,000 people in the UK set to take part in Veganuary this year we thought we'd compile a list of our top tips to help those of you taking part for the first time to ensure you keep on track and smash your first challenge of the year! So without any further ado, here are the Root Kitchen top tips for making sure you get the most from your Veganuary experience:
Educate yourself: Learn about the reasons for choosing a vegan lifestyle, as well as the potential health benefits and risks. There are many resources available online and in books that can support you in your plant based journey.

Plan ahead: Make a list of vegan-friendly meals and snacks that you enjoy, and keep them on hand to avoid feeling hungry or tempted to stray from your vegan diet.

Don't be too hard on yourself: It's okay if you slip up or make mistakes. Just do your best and try to learn from any mistakes you make.

Find a support system: It can be helpful to have a group of friends, family members, or online communities that you can turn to for support and encouragement.

Be patient with yourself: It can take time to adjust to a vegan lifestyle, so be patient with yourself as you learn and make changes.

Be open to trying new things: A vegan diet can be varied and delicious, but it may take some experimentation to find what works for you. Don't be afraid to try new foods, recipes, and restaurants.

Remember your reasons for going vegan: Keep in mind your motivations for choosing a vegan lifestyle, and let that serve as motivation when you face challenges or temptations.
We hope that these pointers will help you if you are taking part in your first Veganuary and we'd love to hear your experiences so make sure you reach out to us on instagram on @rootkitchen_uk